From the
ATWB Customer Gallery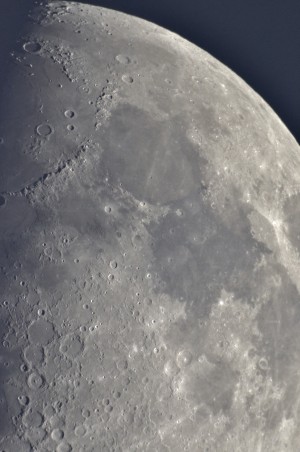 Moon Snapshot with Starmaster 11 "Shorty"
AP 1100 GTO CP4 w/accessories
AP1100 GTO CP4 from the most recent run delivered around April of this year.
Unfortunately, the plan for the mount requires one that carries a larger payload. So this one has to go. Below are the items you would receive. Does not have an optional GTO Keypad as the plan was remote imaging. Everything is brand new and absolutely unused. I opened the boxes to make sure it was in perfect condition. And it is. Absolutely what you would expect from AP but the mount has never been run or seen electricity.

AP1100 GTO CP4 w/standard accy's
RAPAS alignment scope
16" DOVELM162 saddle
Powerwerx Variable 30 amp supply
Losmandy HD Folding Tripod with AP flat surface adapter
PempPro license
If you have a need for one of these and don't want to wait for the next production run, here it is. Contact me and maybe we can work something out. Everything is pristine and brand new. I will also entertain parting the items out but I want the mount to sell first so the buyer has option on what he/she wants. I have counterweights also brand new. 3x18lb, 30lb and a 10lb but I will retain these for the larger mount unless we work a special deal.  I'd also entertain a trade up but the only item we are interested in is a Paramount MEII.
Disclaimer:
You might also wonder if I'd ship it. I'd be willing to meet within 100 miles of Fort Worth in person. If you are serious, we can discuss a shipping option because I have all the original boxes obviously. Please, serious inquiries only. I don't have a ton of time these days. Asking $8900 for everything above except the counterweights.

Telescopes, Astronomy, Binoculars