From the
ATWB Customer Gallery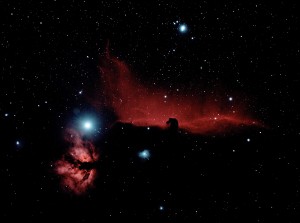 Nice Little Horsie
AP-900 with CP-4, 54" AP pier, Hand controller
What's included..
AP-900 with CP-4, acquired new from Astro-Physics in 2006. Very lightly used.
54" Portable Pier for 1100, 900 & 800 Mounts (8" outer diameter) $1,210.00 list price from AP
Rotating Pier Adapter - (was $325 no longer available from AP)
GTO Keypad with Keypad Protector for all GTO mounts.  (KEYVFK2) $890 list price from AP
AP Manual

What's Needed..
counter weights -
Saddle -
Power Supply - 12V Battery or
Your OTA and Rings mounted on a Dovetail Plate for D-Style Dovetail Saddle Plates


The mount was shipped to me by AP in 2006. It came with a CP-3 controller and it has PEC. The mount got very little use over the years, it tracks just fine. This is a single 40 minute exposure. 
Whoops I guess Herb won't allow me to include a link to astrobin. Message me with your email and I will send.
AP-900 guided with OAG
Astro-Physics 140mm f/7.5 Starfire EDF
Astro-Physics 0.67 Flattener/Reducer
Chroma Ha 3nm

If you want only the AP-900 and CP-4 the cost will be $5200.

At this time I will not ship this mount,  the original shipping boxes are included.

Telescopes, Astronomy, Binoculars