From the
ATWB Customer Gallery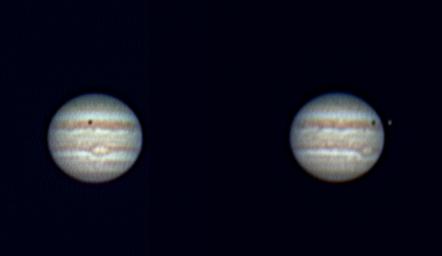 Jupiter & Io transit
Astro-Physics 119FSA Flat Surface Adapter for 900 and 1100 Mounts - Pending
Astro-Physics 119FSA Flat Surface Adapter for 900 and 1100 Mounts.  Excellent Condition.  Three mounting holes were slighly modified to allow more room for heads of mounting bolts -- the holes themselves have not been changed.  See photos.
From AP website:

In late 2012, the Flat Surface Adapter (formerly part # 900FSA) was upgraded to include four additional thru-holes for more secure attachment to a flat plate with the larger 1100GTO and its payload in mind. It also includes "N" and "S" engraving to ensure that the base of your mount will be oriented in the correct direction when it is inserted.
The Flat Surface Adapter is black-anodized, precision-machined aluminum.
1100GTO
The base of the 1100GTO slips directly into the 119FSA. There is no need for an extra pier adapter, as the 1100 incorporates the functionality of the Precision-Rotating Pier Adapter into its base. The extended latitude range of the 1100 also eliminates the need of a polar wedge.
900 (all versions)
Use this adapter for these applications:
Interface between the Precision-Adjust Rotating Pier Adapter (900RPA) and the flat plate on your custom-made pier or tripod.
Although the Standard Pier Adapter (900SPA) can bolt directly onto the flat plate of your pier or tripod, you can use this adapter to give a more finished appearance.
Attach to the top of your 900 Hi-Lo Latitude Wedge (900WDG) if you wish to use the 900RPA.

Telescopes, Astronomy, Binoculars