From the
ATWB Customer Gallery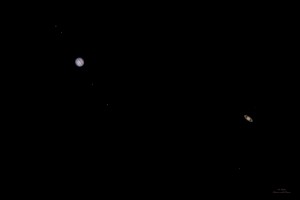 Saturn-Jupiter Conjunction 2020
Astro Physics 1200 mount and accessories
Astro Physics 1200 GOTO German equitorial mount with encoders and accessories all in mint condition.
This equipment was seldom used and has been stored in an environmentally controlled setting for the
past several years. Buyer pays shipping in CONUS plus 3% PayPal. The mount comes with the following
items:

1. Original shipping containers all in pristine condition.
2. AP polar telescope with AP cover plate.
3. Declination shaft with three counter weights.
4  AP altaz fine adjustment.
5. AP cables and hand controller.
6. AP accessory regulated power supply.
7. AP telescope mounting plate in mint condition.

This mount performs superbly but due to its inactivity may require a new battery for the
hand controller. The attached photos speak fpr themselves!

Telescopes, Astronomy, Binoculars