From the
ATWB Customer Gallery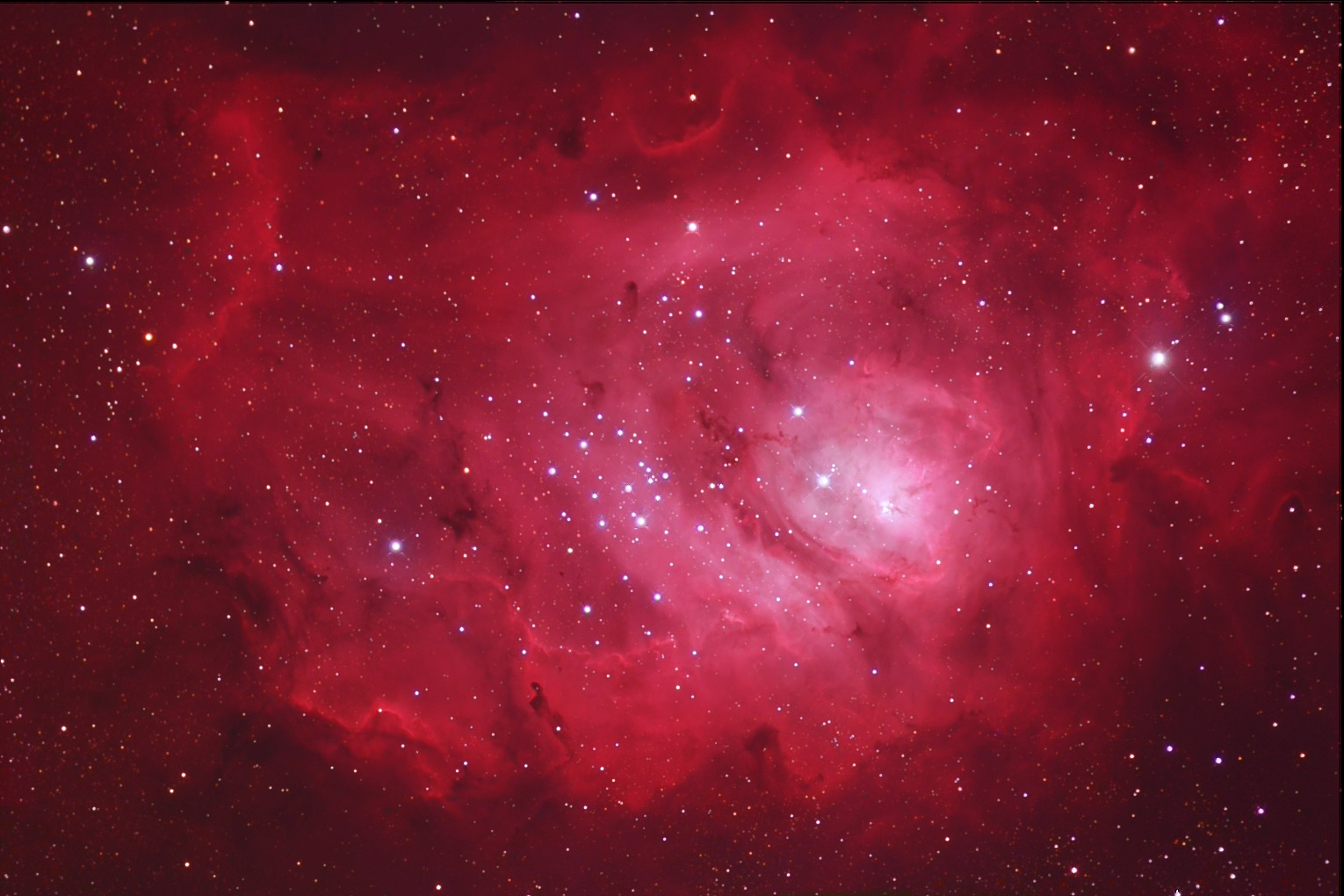 M8 - The Lagoon
Astrophysics 1200 QMD Mount - PRICE REDUCED!
Due to physical limitations, I am compelled to sell my Astrophysics 1200 QMD mount. Along with my 180mm StarFire EDT ( already sold separately ), the 1200 has been one of my most prized possessions. This rig has been my "portable" setup of just over twenty years, but due to lower back issues, it is now getting too risky for me to deal with.
The mount does breakdown into two separate sections, making transportation even feasible. I have the RA section stowed in a ScopeGuard travel case ( see photos ) and the DEC section along with the AP 24" ( 1200RP ) plate has been kept in a large Pelican case.  I am keeping the Pelican case for now, so the DEC section and plate will be boxed and shipped separately.
The condition of the mount is excellent with only a few minor paint dings that could be easily touched-up.  ( AP supplies touch-up paint upon request ).  Electromechanically, the mount is in superb condition and has recently been re-greased with special lubricant supplied by Astrophysics.  It runs and tracks beautifully. 
I have modified ( lengthened ) the declination drive cable to avoid excess tension and to also allow for the cable to be slid around the counterweight shaft when flipping the mount.  The only thing I have not done is to replace the delrin friction pads under each of the four RA clutch knobs. These have absolutely no effect on tracking but do affect the friction on the RA axis when the clutch bolts are loosened, making scope balancing just a little less obvious.
Here are the components that make-up the total package:
Astrophysics 1200QMD Mount ( 1997 )
Astrophysics 1200RP Ribbed Mounting Plate
Heavy-Duty Azimuth Adjuster Kit
Quartz Micro-Drive Controller and Cables
AP Polar Alignment Scope w/ Illuminated Reticle
1.875" Dia. Stainless Steel Counterweight Shaft
Two 18lb. Stainless Steel Counterweights
One 9b. Stainless Steel Counterweight
ScopeGuard Foam Lined Travel Case for the RA Section
Pelican Case for the Three Counterweights                                                                                     
I have reduced the price to $4800 which I believe is very, very reasonable given the condition of the mount and all of the accessories provided. 

Telescopes, Astronomy, Binoculars