From the
ATWB Customer Gallery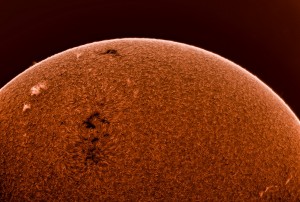 AR 2768 and AR 2769 from 8/1/2020 by John Small
Black Paramount MX ** PRICE REDUCED ** [SALE PENDING]
Selling a black Paramount MX as I have moved to the ME II.

The mount was installed in an observatory for all use. 

Included:
Paramount MX
Power supply
Hand controller
USB cable
Printed manual
3 20lb counterweights
Counterweight shaft w/extension
Bisque MX to custom pier adapter plate
New grease and brushes included

Buyer responsible for the $300 Bisque software licensing. Will work with buyer on transfer of mount serial numbers etc. over to Bisque.

Mount shipped in original Bisque box to CONUS. 

Thanks for looking!

Telescopes, Astronomy, Binoculars