From the
ATWB Customer Gallery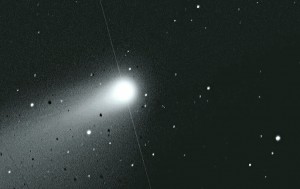 Comet Neowise with satellite pass.
Celestron CGEM II (2nd Price drop)
For sale is a used Celestron CGEM II with tripod. No issues. Comes with battery socket power cable, usb cable, and extra counterweight. Free shipping. Packed in the two original shipping boxes plus an additional box for the additional counterweight. Shipping will cost me $200 - $300 so I am not interested in low ball offers that leave me below the normal cost of this mount used. PayPal is the only method of payment accepted and I will cover the PayPal fee.

Telescopes, Astronomy, Binoculars