From the
ATWB Customer Gallery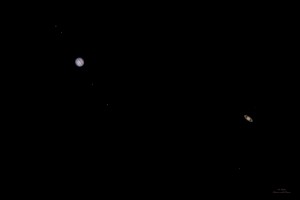 Saturn-Jupiter Conjunction 2020
Celestron CGX-L Equatorial Mount - Great Condition
Celestron massive CGX-L computerized German equatorial telescope mount with two 22 lbs. counterweights. Extremely clean and in excellent condition.

$2900 OBO and will ship. I have the original Celestron shipping boxes to ship the mount.  I am located in Chattanooga, TN for local pick-up if you would like to avoid shipping costs. Willing to split the difference on driving time if you are 200 miles or so from Chattanooga.  Cash, cashier's check, Venmo, and PayPal (splitting fees with buyer).

Sells new for $3,599 + $144 extra counterweights

Please also see my other items for sale.  Thanks!

Telescopes, Astronomy, Binoculars