From the
ATWB Customer Gallery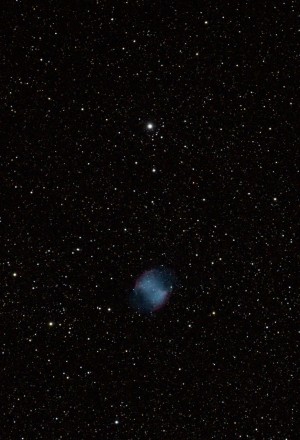 The Dumbell and Vulpeculae 14
Losmandy G11 split RA/Dec G11GFT
This mount has had light use (well cared for, minimal scratches etc. from normal wear), I'm original owner, and it has produced spectacular quality images.
You can see my images with this mount on Astrobin (all taken with this mount and tripod setup, search for 'AstroChas').

With the upgrades I've put in place and the tuning from Scott Losmandy, it currently is performing the best it ever has since purchase.
Attached is a screen shot of guided RMS error with a 15lb payload small APO (.47 RMS), I also have a 30lb 130mm APO (very long arm momentum) and on good nights I get around .7 RMS with it.
I've upgraded it to all the top fixings, this is the ideal, super light weight mount designed for the mobile observer/imager.
I have back issues, so the split halves made it super easy to transport.

Selling together for $2200 (more than $3.5k new for all):
Losmandy G11 (G11GFT with split axis, RAEXT Kit)
Upgrade kits included:
Spring-loaded worm gear (awesome upgrade $600, reduces backlash and allows balanced counter weights - no more east-heavy sliding counterweights during imaging!
One-piece work block (reduces backlash)
Tucked motors (older models longer scopes could hit motors, and/or axis themselves during slew)
RAEXT split RA/DEC halves for easy/light mobility - RA 17lbs and Dec 15lbs!
MA tripod adapter/6" pier extension (I used many tripods with this including a 2" Celestron/IOptron, Avalon t-pod 110 and the Losmandy FHD. Photo attached shows holes, you can see very versatile to fit almost any tripod/pier plate out there)
Gemini II controller
Losmandy/Gemini hand controller
Illuminated polar finder (brand new, never used)
21lb, 11lb and 7lb Losmandy counter weights
Counter weight shaft
Pelican 1610 heavy duty case (with wheels, padding a bit loose from use but perfectly good)
Buyer is responsible for shipping/insurance. I live in the Pacific NorthWest and I'm willing to drive a few hours to meet a buyer.




Telescopes, Astronomy, Binoculars