From the
ATWB Customer Gallery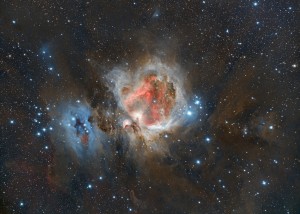 Orion and running man
Paramount MYT with accessories
This Myt is in like new condition.
Includes all items included with a new Myt.
It is already boxed in original SB boxes and ready to deliver upon payment (see pics)
Includes accessory Paramount WiFi so you can run it wirelessly! (Cost $299.00)
This package would sell new for right at  $7000.00. 
I am selling my package for $5200.00 and I will cover shipping in CONUS!

(If  paying by PAYPAL please include 3% ($156.00)
I also have a couple extra Software Bisque weights for $100 each (shipping will be additional)
(Software Bisque weights sell for $175 each)
Ron Diiulio
Benbrook, Texas

Telescopes, Astronomy, Binoculars