From the
ATWB Customer Gallery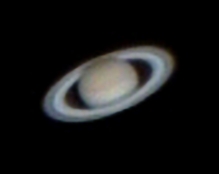 Saturn
PlaneWave L350 Direct Drive Mount, New, Ships directly from Planewave
Hello,

Available for sale is a brand new, under full warranty PlaneWave L350 mount. I got this mount as door prize at AIC 2019 after months of crunching numbers, I came to conclusion that I can not afford to install this mount. I do not have place to install such mount at my home and do not have sufficient funds to be able to afford a remote hosting. In addition to that, this mount is more useful for large OTAs which I don't own. So best to let it go. 

Mount is a direct drive mount with extreme precision. PW has published numerious post showing capability of this mount. These mounts are installed all over the world. 

There is no sales tax obligation on this since this was a door prize. Shipping is also included. I will put you in direct contact with PlaneWave to arrange the shipping and will provide them written release for transfer of ownership. You will need to have some positive ratings here or over Cloudy Nights.  So you are basically saving sales tax and shipping on top of reduced price. 

Some folks who were present at AIC 2019 door prize draw, can confirm my winning. Tolga was there too. 

The mount itself is in Alt-Az configuration and can be used as EQ mount if you add Equitorial Wedge. This listing does not include EQ Wedge.

Telescopes, Astronomy, Binoculars