From the
ATWB Customer Gallery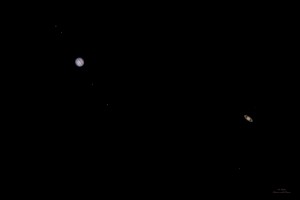 Saturn-Jupiter Conjunction 2020
Software Bisque Monster Mount
Up for sale is a rebuilt Byers Series III robotic telescope mount by Software Bisque. This is a MONSTER of a telescope mount! It can easily carry a 24" to 28" aperture telescope. 

It includes the Bisque TCS Professional Edition package already installed. This was done and tested thoroughly by Software Bisque. MKS5000 dual axis motion control included with all the bells and whistles of the Bisque Observatory Software Suite. 

This item is crated and is ready to ship. Buyer pays freight. 

We are asking $35,000 USD firm. Serious inquiries only. 

Telescopes, Astronomy, Binoculars