From the
ATWB Customer Gallery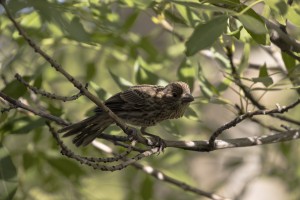 Paying attention
Takahashi EM-400 Temma2 - 2 Tripods, 4 counterweights
Happy New Year!  

If you're looking for a beast of a mount with excellent tracking accuracy, then you've come to the right ad!

I recently moved a lot of my gear into a remote observatory so I no longer need the capacity of this mount.  I downsized my portable setup so this one is up for sale.  

Included:
Pelican Case
4 counterweights (8kg each)
"Short" wooden tripod
"Medium" wooden tripod
PoleMaster and PoleMaster Adapter
Serial Adapter
ST4 Adapter
EM-400 mount head
"D" Sized Saddle (unsure of the manufacturer)

Cosmetically I would say it is a solid 7.  There are some paint blemishes (I tried to picture them all) and one of the tripod spreaders is pretty beat up from where it was previously shipped with a lose counterweight in the box, but it is still functional.  

Mechanically it is excellent and tracks extremely well.  This mount can carry a ton of weight. 

I do not want to ship this...but I'm willing to travel up to 300 miles (potentially more) from the Austin TX area.

Thanks for looking!
Jared

Telescopes, Astronomy, Binoculars