From the
ATWB Customer Gallery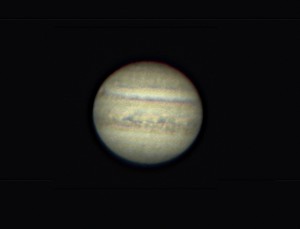 Jupiter 7-24-2020 Re-Processed
SALE PENDING.... $1900.00!!!, LAST CHANCE!!,PRICE REDUCED AGAIN!!!! LuntSolar Scope 60 mm. double stacked, B1200, Feather touch micro focuser, etc.
PRICE REDUCED! AGAIN!!!  MUST SELL!!!!

  PRICE REDUCED AGAIN!!!!   $1900.00... Originally asking $2850.00

My Progressive medical issue, Multiple Sclerosis forces me to give up astronomy.
I am a semiretired physician and thought I would spend my free time doing astronomy.
Selling EVERYTHING! Just sold my AP Traveller!
 Selling my Lunt 60mm double stack with 50 mm ext etalon and B1200 Blocking filter diagonal and Feather Touch microfocuser with clam shell rings and Televue Sol Searcher and Losmandy style plate by Discmount 7"X4", and perfect metal boxes with keys.

I have used it TWICE, but now I cannot move it, even when I had it on A carbon Fiber Tripod. My MS has crippled me.
It is Pristine, except for a tiny, very skinny, 1/4" long, scratch on the white barrel, on the bottom of the scope so you cannot see it.
At bought it new at NEAF on 4/20/2010 from Hands on Optics.

Now new it sells as configured in 2 perfect original metal boxes with keys.
$2695.00  60 mm, double stack, Scope and ext. 50mm etalon and rings.
$900.00 for the Feather touch microfocuser, and the B1200 blocking filter diagonal.
$90.00 for the mounting plate.
$30.00 for the Televue SolSearcher.
Total:$3715.00 NEW

Must sell now:  $1900.00...buyer pays shipping and insurance and paypal. Zip code: 11795, West Islip, N.Y. Weight of 2 cases is 22 lbs., double boxed.
I have all original instructions, Warranty cards, never filled out.
I am not very good at computers so I don't know if I can attach photos but if you want I can text or e mail them to you. Check my reviews, all 5*
Pay pal prreferred.

Ty and best regards.
Thomas Pallan, M.D.

Telescopes, Astronomy, Binoculars