From the
ATWB Customer Gallery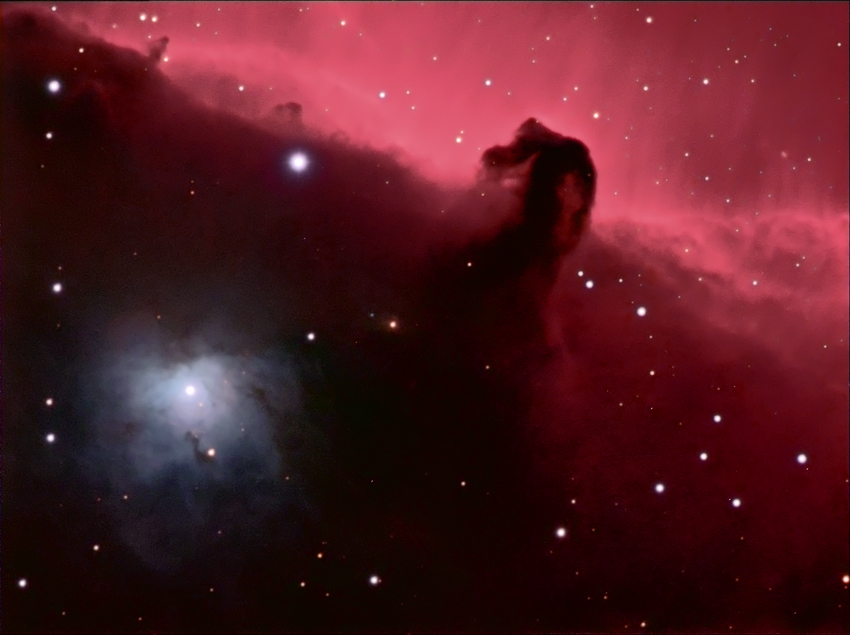 Horsehead & NGC 2023
Astro Physics RH 305 - Southern Hemisphere Data Subscription
Hello. Martin Pugh here (
www.martinpughastrophotography.space
).
High quality data subscription service via my RH305 (with STXL16200, Optec Gemini Rotating Focusser, Astrodon Filters LRGBHa(5nm)SII(5nm)OIII(5nm)NII (3nm)). More information here:
https://www.martinpughastrophotography.space/remote-imaging-and-telescope-hosting
A complimentary data set can be downloaded here:
https://www.martinpughastrophotography.space/terms-and-conditions-1
and RH305 Sample data can also be downloaded here:
http://www.mrpugh55.cba-sierras.com/RH305Sampler.zip
The cost of the subscription is $250USD per month,  or $1400 for 6 months, or $2750 for a full year.  You can also backdate to gain immediate access to literally hundreds of hours of data already acquired since the subscription service began.  This is a very inexpensive way to access high quality data on southern hemisphere objects that are typically inaccessible to northern hemisphere imagers and you get to vote on the targets and propose others to the group. I can also accept payment into a US, Australian or UK bank account.
I look forward to working with you.
All the best and clear skies.
Martin Pugh

Telescopes, Astronomy, Binoculars