From the
ATWB Customer Gallery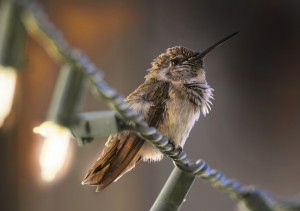 Bird on a wire
Imaging Opportunity at the Sierra Remote Observatories
Greetings Astro Imagers,

Here is your chance to join an imaging team at the Sierra Remote Observatories.  The location has reasonably dark skies and excellent seeing, which are important for collecting the best data.  While imaging in one's own backyard is fun and a great learning experience, there are obvious and significant advantages to remote imaging at better locations with top-notch equipment.  The attached images of M101 and NGC2403 are works in progress (data collection on these objects started recently and the latter is a bit low in the sky).

We currently have 4 members and are looking for at most three more colleagues.  The imaging system is owned and maintained by two persons, who pay the same fraction of the lease as other team members and are not profiting from this opportunity (this is not a business).

EDIT:  We have reached 7 members with the last two pending.

The imaging system includes

- PlaneWave 14" f/7.2 CDK
- PlaneWave Hedrick focuser
- Innovations Foresight ONAG XM off-axis guider
- Atik 414ex cooled monochrome guide camera
- FLI CL1-10 Centerline filter wheel
- Astrodon Gen 2 Series E  LRGB filters
- Astrodon NB filters (OIII, H-a, SII)
- FLI ProLine 16803 CCD camera
- Astro-Physics 1600GTO mount
- Software:  Starkeeper Voyager, The Sky X Pro, PhD2, APCC Pro.

The per member annual cost of the lease would be ~ $2,280, $1,900, or $1,629 for one, two or three additional members.

New members will be encouraged to suggest deep sky object targets to image and there will be an opportunity for new members to run the rig from time to time (we will train new users).

If you're interested in taking your imaging chops to the next level, feel free to contact me.

Telescopes, Astronomy, Binoculars