From the
ATWB Customer Gallery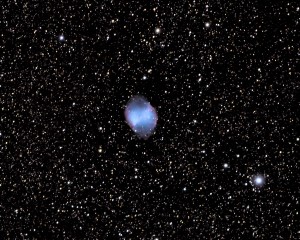 M 27 Dumbbell Nebula
Celestron C11 EdgeHD
Selling Celestron 11" EdgeHD OTA with a Feather Touch focuser installed, an extra Celestron CGE Dovetail bar mounted on top and the star diagonal it came with. Purchased around 1 year ago with little use. It's in excellent condition without any cosmetic damage.

I do not have the original box so I'd like to keep this as a local pick-up deal, but I will ship so it will take time to package properly.

Shipping and PayPal fees covered by me. CONUS only.

Telescopes, Astronomy, Binoculars