From the
ATWB Customer Gallery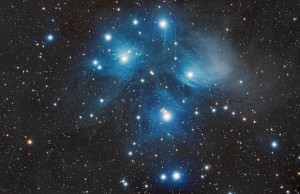 M45 Pleiades
Compact OTAs: Celestron6, C5,Vixen110, Rubinar106 superb REDUCED $279+
All 3 scopes have an optimum secondary obstruction of 36% for photovisual performance.


THIS ONE SOLD
6" F10 recent Celestron C6, OTA orange markings on black, near new condition, superb star test and Starbright coatings. Factory finder and bracket, orange rail. 1.25" factory visual back. Caps. Add $49 for foam filled aluminum case.

$349 pick up in Santa Ana, add $25 shipped in conus



THIS ONE SOLD
5"F10 recent Celestron C5 OTA Omni 127 XLT, absolutely like new, standard dovetail bracket for finder of your choice, rail, caps, add $69 for pricey soft padded Tenba case that fits like a glove. If you need the matching equatorial mount we can talk. Pics coming tonight. 

$299 shipped in conus

AVAILABLE
--The Tenba case from the people that make those amazing Takahashi cases that fits the C5 OTA see pics. Well over $100 new, this one like new shipped.
--Finder and stalk for standard interface $39 shipped

$75 shipped in conus 



AVAILABLE!
106mm F10 RUBINAR Houghten-Cassegrain OTA. These are nearly perfect telescopes, I have 2, excellent star test. Similar to a Maksutov, improved visual and photographic performance comes from 2 full aperture correctors up front, then a field flattener near focus. 1.25" visual back threads on M42 backplane.  1/4-20 mounting block. Includes compact soft case.

$299 shipped in conus


AVAILABLE!
4.3" VixenVMC 110L F9 catadioptric OTA. Excellent condition and optics. Flip mirror built in. Vixen standard dovetail base. 6x30 finder on standard stalk. Amazing performance in such a tiny space. As you can see I have lost track of the plastic focus knob, easy and smooth focus anyway, but if I don't find will be ordering new from factory. Is a standard 1/4"  dia with flat from hardware store. Currently sporting a upgraded solid machined black anodized aluminum Knob, photo soon. Reduced. save a couple hundred

$299 shipped in conus.



If you need other accessories I may have what you need.

more pics coming tonight

Telescopes, Astronomy, Binoculars