From the
ATWB Customer Gallery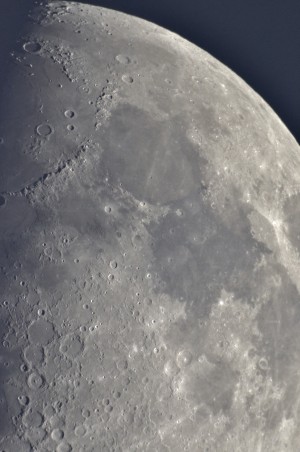 Moon Snapshot with Starmaster 11 "Shorty"
Intes Micro Alter M603, Maksutov Cassegrain
Intes Micro  Alter M603  Excellent to Mint Condition.
150mm Aperture, F10. Accepts a 2" Visual Back/ Accessories.
Excellent to mint condition. There is a small mar on the back of the scope which is the way it came to
me from the dealer. There is a small faint 8mm scratch on the tube next to the carry handle evidently
caused by the edge of the finderscope bracket. There is a small amount of dust on the corrector.

I have never touched the optics.  Excellent optics.
I am the original owner. I bought the scope in 2008 from Teton Telescope (when they were in business)
It has spent 99.99% of its life in its case in the closet.

The scope will come with the manual and Test Certificate. Carry Case included. A Vixen style
dovetail is attached. Rigel Quick Finder included (may need battery)

$950.00  Local pick-up prefered but, I will ship.

Telescopes, Astronomy, Binoculars