From the
ATWB Customer Gallery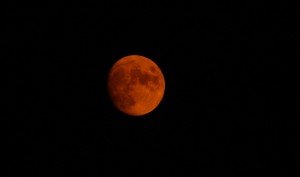 Disco Inferno
Intes MN-71
I decided to sell the unique INTES Mak-Newton 71. 180mm diameter mirror, 1080mm focal length. The telescope is in good condition, equipped with an excellent Starlight Feather Touch focuser, low profile version - thanks to it the back focus is about 61mm, so you can even use a SLR. For this also are available for visual you need a 35mm extended lift - not included. The original meniscus dew shield well covers its function. Like any closed mirror system, a telescope requires good cooling for use. Weight about 12 kg. 40 cm losmand rail, no finder.
I sell because for astrophotography I need a bigger and fast mirror.
There is a scratch on the inner surface of the meniscus. On the other hand, they are visible in the form of dots as defects of the anti-reflective layer - this rather does not spoil the quality of the image. As for collimation, judging by defocused images of stars - it's ok, but without a collimator I can't verify it.

Telescopes, Astronomy, Binoculars