From the
ATWB Customer Gallery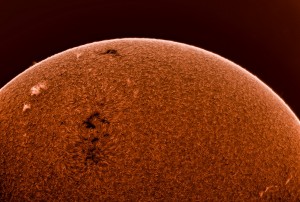 AR 2768 and AR 2769 from 8/1/2020 by John Small
Questar 7 Telescope and Losmandy GM-8 Tripod
The telescope was purchased in 2006, used occasionally through 2009. Subsequently, it has been stored in a foam lined Pelican case and not used.


Items included in the sale are:
Telescope
Questar 7 Seven Classic TI LW Barrel Assembly with Quartz mirror, Magnesium Fluoride AR and Silver reflecting coatings, serial number SQTZ-7-938-TI-1/10.

Tripod
Losmandy GM-8 equatorial Mount. Includes: AMC-Aluminum Moor Covers, Polar Scope, Tripod Knob Set, CKS-Clutch Knob Set for R.A. and Dec. with Fingers, Tripod tray, Dups-Universal Dovetail Plate, and 3 counter weights.

PN-AN Argo Navis Digital Telescope Computer. Includes: Serial communications cable, external dc power, pn-g11-81 spec Losmandy GM-8 encoders, encoder hardware, delrin gear covers, encoder cable

EZAlign Polar Scope-SCT

Lenses

Tele Vue 8 mm Radian
Tele Vue 10 mm Radian
Tele Vue 12 mm Radian
Tele Vue 14 mm Radian
Tele Vue 18 mm Radian
Tele Vue 25 mm Plossl
Tele Vue 40 mm Plossl
Tele Vue 55 mm Plossl

Additionally, there is a 2" x 1.25" reducer and a 1.25" and 2" Tele Vue diagonal.

Telescopes, Astronomy, Binoculars