From the
ATWB Customer Gallery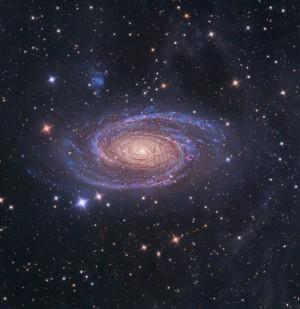 M81 LRGB + Ha
Questar Seven Original Mount (Reoffered, Reduced)
Questar Seven Mount
(Prior buyer canceled and sacrificed deposit, enabling price reduction)
Depicted barrel not included. Rare offering of mount only, never seen offered before.
Very early model CV-7-89 mount in unusually beautiful condition.  Polished surfaces and paint are bright with only minor scratches or dings.  All controls operate perfectly, and the drive tracks quietly and accurately.  The depicted barrel hold-down lever beneath the cradle is temporary awaiting replacement from Questar.  Includes AC cord.
Compare $6895 for new mount with blue ring on an 8+ month wait for delivery (or are they still making these?).
Shipping is $100 to lower 48 states.
Contact seller for ultra-high-resolution photos. 
Options also available separately (possibly holding until after sale of mount):
$250 if with mount.  $450 separately - Set of tabletop legs ($1100 new from Questar) including center leg extension for latitudes below about 33 degrees.  Free shipping to mount buyer.  I paid $500 for comparable used legs from the factory in recent years.

Telescopes, Astronomy, Binoculars