From the
ATWB Customer Gallery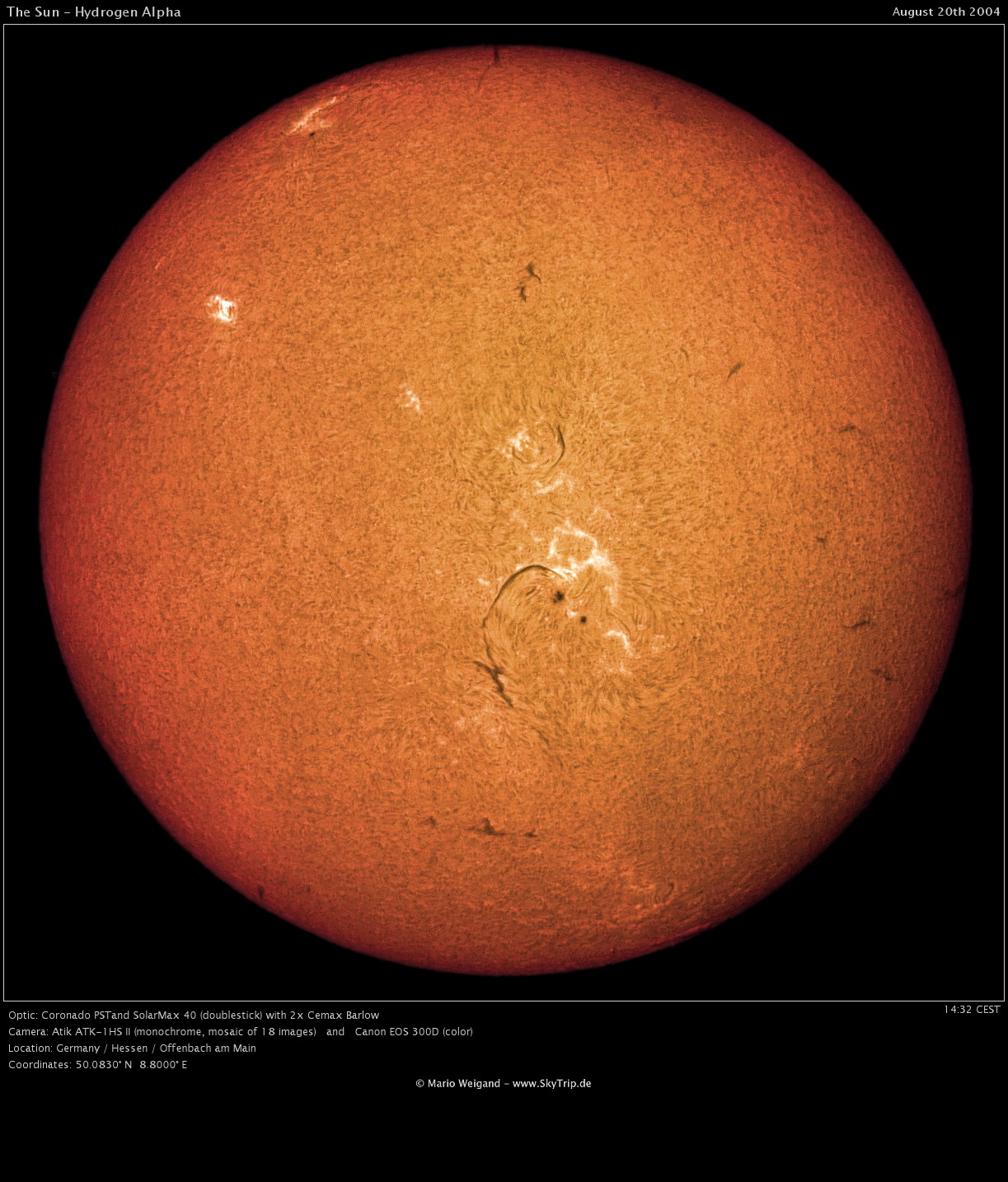 Solar mosaic with Coronado PST
Takahashi Mewlon 180 Dall-Kirkham OTA
for sale is an almost brand new mewlon 180 OTA by takahashi, serial #050xx, made earlier this year. this scope works PERFECTLY on my tak teegul (lapides-modified) mount and a heavy-duty photo tripod, making a superb grab-and-go setup that actually has some aperture to work with. jupiter looked superb in this setup, easily besting my FSQ-106N that is of the same weight, but only 4.1" in aperture.
the greatest strength in this scope lies in its light-weight and short tube--at only 13 lbs with finder and dovetail, it's much lighter than many APOs and easier to mount. the concentration of the weight at the back of the scope, only inches from its mounting bracket, means that vibration is minimal even when used on less-than-ideal mounts. also, the lack of a corrector plate allows super-quick cooldown and no problem in dewing.
the scope is in almost as-new condition. the optics are pristine, ultra-clean and untouched. the standard (included) finder is the famed tak 7x50 straight-thru, inarguably the BEST finder in its class. a set of uninstalled bob's knobs are included. the scope came to me in almost perfect collimation that i didn't bother to install the knobs. all original documentation and shipping boxes will be included as well.
my price is $1800 + actual shipping. paypal is ok with split fees. this scope sells for over $2500 new! i'm selling only because i just paid deposit for a 7" teleport, and i don't need two 7" scopes.
note: AP diagonal, tak mount, and photo tripod not included at this price. i'll consider including the diagonal as a package if you make me a good offer

Telescopes, Astronomy, Binoculars