From the
ATWB Customer Gallery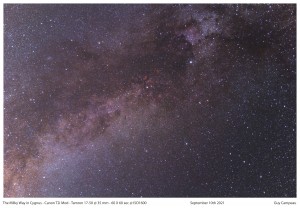 The M ilky Way in Cygnus
Thank you ATWB for 24 years of business ... here you go...
Herb,
We are making substantial changes on how Meade Acquisition Corp. (MAC) is going to do business after the we were acquired by Orion. Unfortunately this means that we are not moving forward with our business relationship.
These are very tough decisions, but necessary as we rebuild MAC in the current business environment. If you would, please acknowledge receipt of this notice.



 "spelling and grammar as received"

Acknowledged 
Herb

Telescopes, Astronomy, Binoculars