From the
ATWB Customer Gallery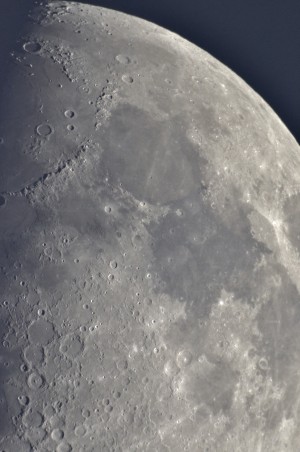 Moon Snapshot with Starmaster 11 "Shorty"
Astroscans, Accessories, and RKE eyepices
For sale are two Astroscan telescopes, tripod, photo adapter, and RKE eyepieces and barlows.
Astroscan #1 Excellent optical condition, some blemishes on body. Later model. Includes base and Sling. - $80
Astroscan #2 Fair optical condition, light blemishes on body, two small marks on the front plate, primary coating has degraded a bit, rear cell foam was replaced. Older Model. $60
Metal Tripod for Astroscan with eyepiece tray $40
Photo Bracket adapter for Astroscan $40
Eyepieces are in good condition with no deterioration of the optics, fungus, or scratches. Some light dust present due to lack of dust caps. One of the Barlows has a small mark on the lower element.
Edmund Scientific RKE 28mm - $70
Edmund Scientific RKE 21.5mm $60
Edmund Scientific RKE 15mm $50
Edmund Scientific RKE 8mm $40
Edmund Scientific RKE Barlow 2.5X $40
Edmund Scientific RKE Barlow 2.5X with mark $25
Will sell all remaining eyepieces together for $120
Buyer Pays Shipping. Please include 3% for paypal fee.

Telescopes, Astronomy, Binoculars