From the
ATWB Customer Gallery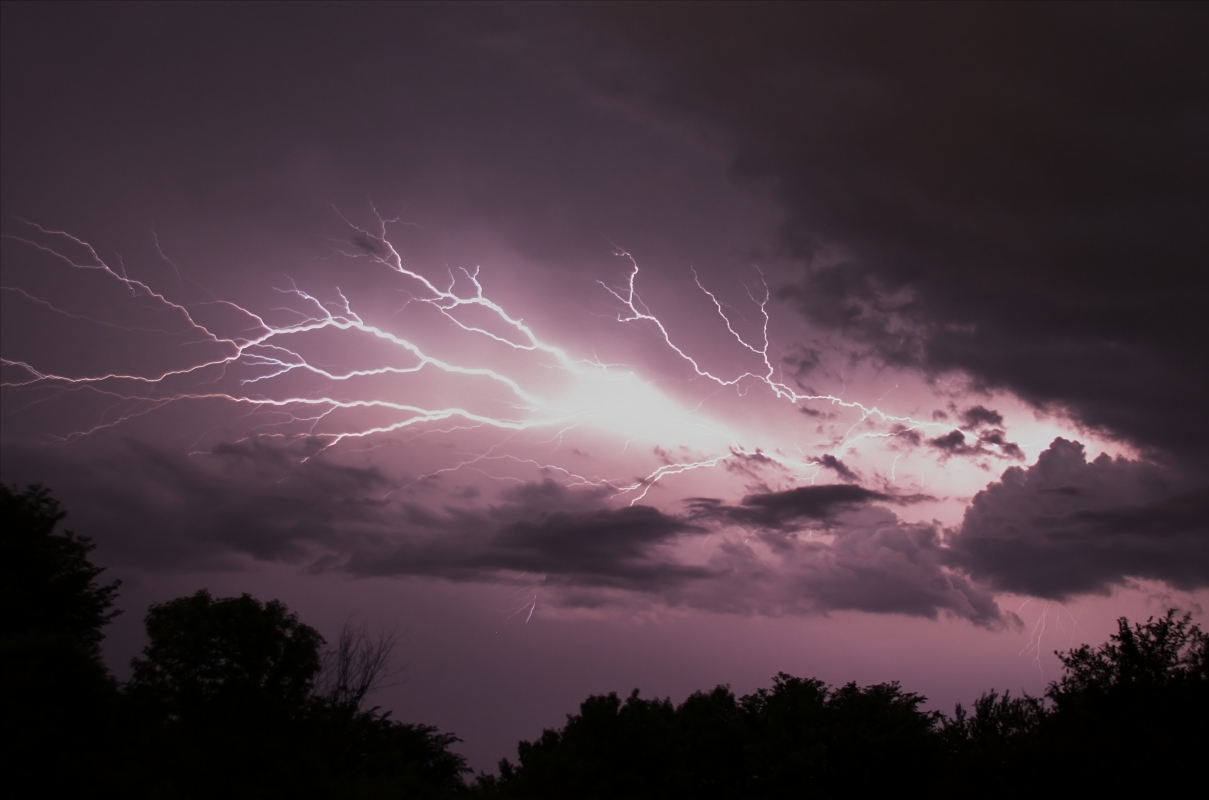 Lightning #1
Homebrew 20 Inch f/5 Dobsonian Telescope
In recent years I've transitioned mainly to astrophotography so it's time to bid farewell to this big guy and offer it to a younger visual observing enthusiast.  I've enjoyed it for over three decades but in my retirement years it's a handful. 
Twenty inch mirror diameter, commercially manufactured, 2 inches thick. 3-inch diagonal. Truss tube clamps permit easy disassembly. Black nylon trusswork cover fabric (not shown).  Also includes 2-inch focuser; granite counterweight; Pelican 1460 foam lined wheeled mirror transport case. 
There are optical encoders on both axes originally used for a circa 1990's Sky Commander, which is available if the buyer wishes, but is quite an old user interface compared to present day alternatives.
Located in Pahrump, NV near Las Vegas. Pickup only.  I will also consider donating this instrument to an active community astronomical society or qualified science educator, along with a laser collimator and a selection of 1.25" oculars.

Telescopes, Astronomy, Binoculars