From the
ATWB Customer Gallery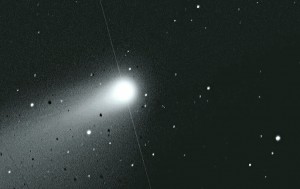 Comet Neowise with satellite pass.
Orion 6" f4 Newtonian astrograph with extras
I have for sale an Orion 6" Newtonian astrograph.  I used in the spring of 2019 and have since upgraded.  It comes with the OTA , rail, visual extension adapter, 1.25" adapter, Cheshire culmination eyepiece, a Bader MKIII MPCC coma corrector, bobs knobs secondary adjustment screws, and a Nikon t ring adapter. I bought everything new from high point in April of 2019 for $670.00. I'm asking for 500 shipping included.

Telescopes, Astronomy, Binoculars