From the
ATWB Customer Gallery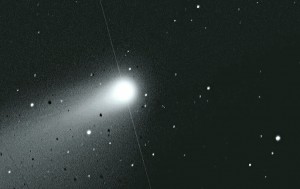 Comet Neowise with satellite pass.
Orion StarBlast 6
Great shape. Has been flocked almost entirely to improve contrast (ran out of flocking material to finish). Focuser has been re-lubricated. Optics perform well with just a little bit of undercorrection. Just no need for this. 
Comes with 25mm Plossl eyepiece, collimation cap and red dot sight.

$150 + shipping.

Telescopes, Astronomy, Binoculars