From the
ATWB Customer Gallery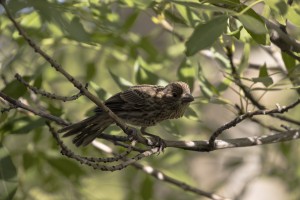 Paying attention
Astro-Physics AP155 f9 Refractor - Planet Killer - New Price
The AP 155 f9 is one of the finest doublets ever produced. It provides incredible planetary views equal to any Fluorite refractor. Although faster than the 6" f12 Super-Planetary, it is lower in color. The scope went back to AP for check and cleaning by the previous owner.
The f9 doublet lenses were exceptionally difficult and time consuming to make which is why AP went to other designs. Lunar and planetary details are outstanding and best in class. Very low color for a doublet with the high contrast and tack sharpness expected in a unique AP design.
$7100
Included in sale: Astro-Physics 155 f9 with dust cover
Included in sale: 2.7" Focuser w/ Feather Touch Micro Dual-Speed Knobs ($995)

Add 3% for PayPal + shipping. 

Telescopes, Astronomy, Binoculars