From the
ATWB Customer Gallery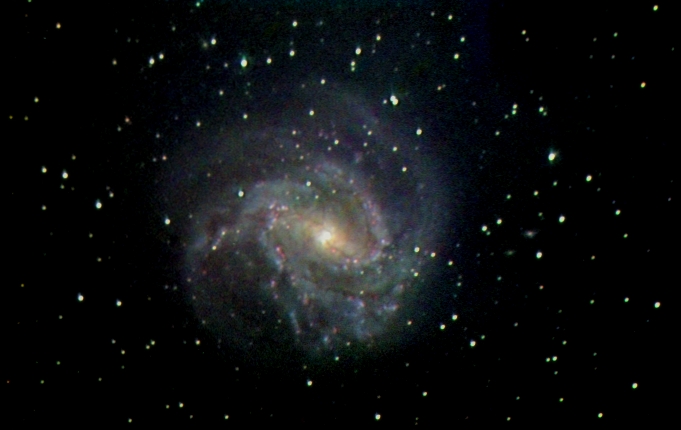 A Quick M83
Orion 80ED only $175
Cosmetically challenged Orion 80ED.
There are a few paint chip on the dewshield. The finder shoe has a piece broken off but it still works and holds a finder scope just fine. The front cap is missing, replaced with a clear cap, works fine as protection. Rubber grip on the focuser wheel is broken too (very normal, you don't really need them). If you can get over the cosmetic issues, this is a great scope for the money. besides the issues mentioned above, hte scope is actually very clean. The optics is in excellent condition and the image is sharp and color free. Comes with everything as pictured, including rings and dovetail plate.
COUNS sale only. Buyer pays actual shipping cost. Paypal user pls add their fees.

Telescopes, Astronomy, Binoculars