From the
ATWB Customer Gallery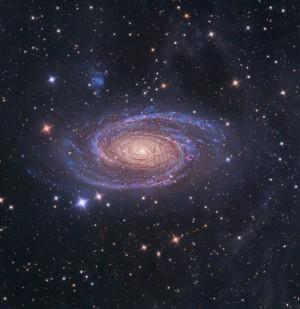 M81 LRGB + Ha
Skywatcher Evostar 120 ED Apo Doublet For Sale
I have a Skywatcher Evostar 120 ED Apo Doublet for sale, with the high quality Schott BK-7 and FPL-53 ED glass. For the price point, this scope is considered by many to be the best scope with the best optics available. I'm not a professional astronomer, but this scope knocked my socks off in the quality of the optics. The best I've ever seen on Jupiter, Saturn and Mars, with a Barlow, and with imaging everything is tack sharp edge to edge, with great color correction. 
I bought this one, and then shortly thereafter the Apo that I really wanted became available. So, I used this one four or five times. It's brand new, in perfect condition. The EPs that come with it actually surprised me. The 5 mm is the best I've ever seen for a wide-field 5 mm.
I bought a Baader ClickLock for it for $100. I'll throw that in to the deal.
Info and in the box: 
120 mm apochromatic Refractor with Schott BK-7 and FPL-53 ED glass
900 mm focal length (f/7.5)
Dual-speed 2″ Crayford-type focuser with 1.25″ adaptor
8×50 RA erect-image finderscope
2″ dielectric diagonal
20 mm and 5 mm 1.25″ eyepieces
Tube-ring attachment hardware n Aluminum carry case
Padded Carrying Case
Thanks for looking.
-- Jason

Telescopes, Astronomy, Binoculars