From the
ATWB Customer Gallery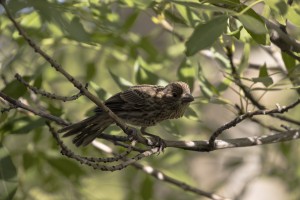 Paying attention
Takahashi TOA 130 New In The Box
Here .    https://www.buytelescopes.com/takahashi-toa-130nfb-ortho-apochromatic-130mm-triplet-refractor-ota-only-4-focuser-124479


The TOA-130 is perfect for visual, CCD and photo imaging. The f/7.7 focal ratio with a 1000mm focal length is long enough, using the LE-ED 2.8mm Takahashi ocular, for high magnification observations of the Moon and planets and yet will produce a 2.5° field at 20x when used with the Takahashi flat field LE-50 2 " ocular. Ample back focus, over 200mm from the rear cell, has been designed in to permit the user to use a variety of CCD cameras, color filter wheels and electronic focusers or film cameras.
  
The Triplet Double-ED Objective
  
The apochromatic triplet (double-ED objective with front and rear elements of FPL-53) (D=130mm, F=1000mm, F/D 7,7) is assembled in an extremely neat and precise barrel mechanical, entirely adjustable. Collimation is easy to realize and makes it possible to adapt perfectly the optical stresses to the conditions of observation or imaging. The tube has a retractable dewshield.
  
The two versions S and F are equipped exactly with same optics. Only the rack-and-pinion focuser differs.
  
The TOA-130F rack-and-pinion focuser
  
The balancing counterweight cradle and the removable extension tube for focuser are not necessary on the F version because the rack-and-pinion focuser, alike FSQ, is much more massive (102mm of diameter). A camera angle adjuster is delivered, included in the focuser. Thanks to this configuration, the F version is resolutely turned towards imaging. It allows more rigid imaging assemblies in particular with CCD cameras of big size, without generating mechanical stresses. Last but not least, this focuser enables it to accept some of the specific accessories of the TOA-150, such as the 645-RD reducer or the 67-FL flattener which offers an incredible image circle of 88mm diameter (60% not vignetted).  Now includes Micro-Edge Focuser!
Aperture:  130mm
Focal Length:  1000mm / 754mm w/ reducer
Focal Length w/ flattener:  999mm
Focal Ratio:  F/7.7
Focal Ratio:  F/5.8 w/ reducer
Focal Ratio:  F/7.68 w/ flattener
Image circle     Ø92mm
Backfocus from end of OTA:  256mm +
Tube Diameter     155mm / 179 mm w/ dew shield
Tube Length     812mm w/ adapters removed
Diameter of dew shield     179mm
Dew shield     Retractable
Tube Weight     10kg (22lbs)

Telescopes, Astronomy, Binoculars