From the
ATWB Customer Gallery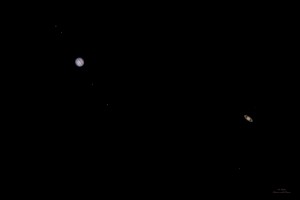 Saturn-Jupiter Conjunction 2020
TeleVue NP101is: 101mm, f/5.4
TeleVue NP101is.  101mm, f/5.4
Excellent condition but i have not been using it. (too many other scopes).  The scope comes in the original TV case and includes
a pair 4inch rings with top and bottom dovetail plates;
FDU-2003 Focusmate driver and FMU-2319 Focusmate USB adapter
Tele Vue Set of 5 Accessory Tube Spacers for 2.4" Focusers 1", .50", .375", 1mm & 2mm (i can't find the 0.25in spacer, yet)
the focuser is 2.4in with a 2in adapter (A2A01107)
Asking price for the above items is $2900. 
in addition to the above, for separate sale, i have the large field corrector LCL-1069  with the STL camera adapter for $200
Also, the 1 micron digital focus indicator kit (LMF-2405) with the 10' digital indicator kit cable (RSC-2320) for $400.  i bought the 1 micron digital focus kit used but never set it up. 
and…finally,  i have a custom threaded adapter from Lunt (LS695/50) to mount their LS60FHa H-Alpha Filter on the front of the scope (MUST ALSO USE A BLOCKING FILTER AT THE EYEPIECE).  new $150, asking $100.
photos attached.
buyer pays shipping.  willing to travel modest distance to meet.  continental US sale only.   PayPal add 2.5% or use friends and family.
thank you.

Telescopes, Astronomy, Binoculars