From the
ATWB Customer Gallery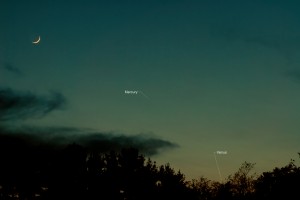 lineup on 5-24-2020
William Optics AFR-IV .8x Reducer Flattener
This is a .75-.8x variable reducer. William optics designed this for 500mm-1000mm refractors and refrence these in their own lineup for direct compatibility with William Optics FLT98, FLT110, FLT132

The mounting male thread is T2 and is machnied onto a rotatable adapter.
the female end is M48 and is threaded to accept a filter.

I did not use this with a WO refractor but purchased it to use different cameras with my F7 APO.  Since my CMOS, CCD, and DSLR's all had different backfocus requirements I was able to stick a piece of painters tape to the reducer and mark where the back focus was for the CCD and dslr's.  The reducer lets you adjust by a factor of 30mm.  The field corrects well on APS-C at .8x.  I paired mine with an F7 560mm Apo. 

Asking $275 shipped anywhere in the USA or I can meet you local in the Lynchburg Virginia Area.

Telescopes, Astronomy, Binoculars