From the
ATWB Customer Gallery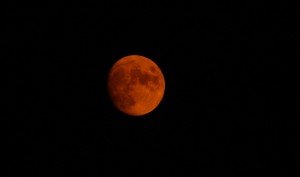 Disco Inferno
Astro-Tech 12" RC with Many Accessories (SALE PENDING)
I am selling my Astro-Tech AT12RC 12" f/8 Ritchey-Chrétien Astrograph. The Astro-Tech AT12RC, the first truly-affordable 12" aperture R-C, is a true hyperbolic mirror optical design with low thermal expansion quartz primary and secondary mirrors and 99% reflectivity non-tarnishing multi-layer dielectric mirror coatings.  The AT12RC Optical Tube Assembly come with multiple internal light baffles, cooling fans, two dovetail mounting rails, I have included the standard dual speed 3" Crayford focuser, 1.25 inch -2 inch compression ring accessory, and dust cover.  I purchased the AT12RC new for $3,800 USD.

In addition to the standard feartures I have added several new enhancements:
I have included the optional Astro-Tech focuser collimating ring (new $100 USD)
I have installed a new Astro-Tech focuser support adapter on the back of AT12RC – this removes the focuser and heavy imaging equipment off the back of the main mirror assembly – providing zero collimation and mirror movement while imaging with heavy equipment attached to the focuser (new $150 USD)
Replaced the original focuser with an FTF3015B-A--- Feather Touch 3.0" Diameter - Dual Speed Telescope Focuser, Integral TFPE Coupled 109mm Threaded Collar, and 2.0" Diameter Compression Ring with End Cap Upgrade (Astro Physics 2.7") with extra AP extenion tubes, and Adapter for AT12RC (new $700 USD)
Included Feather Touch focus motor and Starizona Micro Touch autofocuser controller (new $500 USD)
The tube is in good condition – no dents or significant marks (just some slight paint coloring on the top of the white tube – see photo).  The optics are relatively clean and provide excellent images (see photo) – the coatings still look good – I tried to capture in some images.  The scope provides excellent images over an 8300 CCD class chip.  For larger chips you will need a field flattener designed for RC's – many are available.  I would not be selling if I did not already have other scopes and this AT12RC has been stored inside my house in its shipping box - - so this beauty has to go. 
Note: There is NO diagonal, eyepieces. New this AT12RC and accessories sells for $5500 new .  Asking $1950.00 for the AT12RC and above items. USA Only Sales – Buyer must pay the shipping cost via ground (I have the original Astro-Tech packing foam and box). I will package well and ship (USA Only) via FEDx or UPS ground or can pick up in Northern Virginia.  There are two shipping boxes – the AT12RC box (70 lbs and 45"x21"x21") and rings box (20"x20"x15" and 15 lbs).
(see my astromart reviews) - THIS IS A HIGH PERFORMER AT12RC- collimates well, I have collimated with Takahashi collimation scope.
Note Buyer pays Paypal fees (3%)
Thanks for Looking
Jason

Telescopes, Astronomy, Binoculars