From the
ATWB Customer Gallery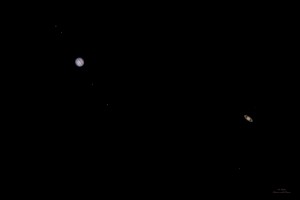 Saturn-Jupiter Conjunction 2020
Davis & Sanford Tripods for Questar (Free Shipping)
All very good condition showing minor wear from use, but no damage.

A. Davis and Sanford. Standard Questar offering. $250
B. Davis and Sanford. With spring loaded center post. Missing Camera/scope mount thumbscrew - easily replaced.  $175
C. Davis and Sanford.  With rising center post with crank.  Large head that is spring loaded to a neutral horizontal orientation (good for terrestrial viewing with a Field model – picture-window or mountain cabin terrace setup).  $200.

Prices are net to seller.

Telescopes, Astronomy, Binoculars