From the
ATWB Customer Gallery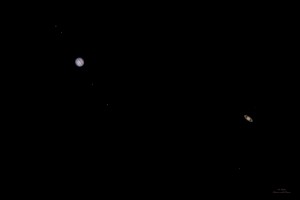 Saturn-Jupiter Conjunction 2020
Linhof Tripods for Questar
Wife is literally turning my attic storage into her office.  Must sell tripods acquired with Questar purchases over the years.  These are ALL the model that Questar sold, not the cheaper lighter models that go for less.
1. Sold.
2. Linhof without rising center post.  Shown missing one rubber foot, but I have a replacement on the way to be included or forwarded to buyer.  $300
3. Linhof beater for parts and a good head.  One broken metal foot spike.  No rubber feet, no badges, no knob to secure Camera or scope.  $150

 These are each heavy (about 25 pounds) and bulky for shipping.  FREE SHIPPING.  Price is net to seller.

Telescopes, Astronomy, Binoculars