Hi all,
it's been a long time since I've been imaging the sun. Finally I managed to finish my solar-film filter for my 6" scopes today and conducted a quick test. To my surprise the videos from 13:00 to 14:00 shot direcly over a rooftop - usually not the best seeing one can have - are not that bad. Here sunspot group AR0779 (at least I think so) from 13:42 local time: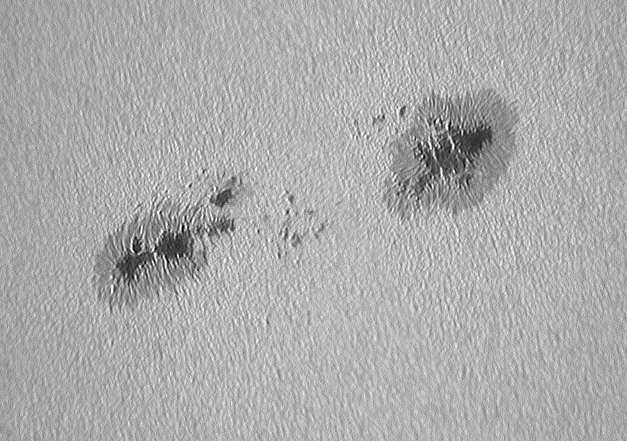 Intes MN61, Baader solar film d=5
TeleVue 3x Barlow, Astronomik green filter
B/W TouCam @ 10fps, 640x480 1/100s, some gain
400 frames from 2000 stacked in Registax, image processed twice and registered on each spot
I hope to get some improved results tomorrow morning with better seeing

Clear skies!
Oliver
---
http://www.astro-imaging.de/astro