So, what was your first car? Tell me the story about your first vehicle...
I have never been to nostalgic about 4 wheeled vehicles but the other day I was cruising the net and ended up looking for some photos of the very first vehicle I ever owned. It was totally impractical at the time and it would be even more so today but there is a part of me that would love to own another one... This is about as close as I could find: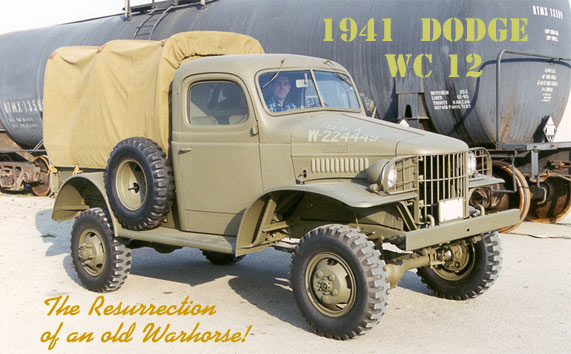 1941 Dodge Power Wagon... I loved the thing, I loved the bars over the head lights, the tiny bed and the horrible ride. Mine had a 347 cu inch Pontiac/GMC V-8 that would float the valves at 85mph uphill or downhill. Combine that with the non-servo brakes and a bare weight somewhere the far side 5000lbs, it was a scary, dangerous ride.
Oh there were the fun times like when my buddy had gotten his little D-2 Cat stuck and we hooked up the chain and got the Cat free. And people gave the thing a lot of room... And the people we used to light up, those old 6 volt caddy horns running on 12 volts would warm some hearts.

But when the gas crunch hit in the early 70's the fact that it couldn't go 120 miles on 20 gallons of gas doomed it and it passed from my life.
So what is it that brings you back to those days when life was simple, gas was cheap, engines were big and brakes were crappy?
Jon