Just spent a wonderful two days in the Withlacoochee State Park north of Tampa this past Friday and Saturday, just getting back this morning. It was the first night for my rebuilt under dark skies, and things went beautifully. We had about 45 minutes of absolutely fantastic transparency and seeing early Saturday about 9'ish, and all sorts of globs, the Omega Nebula, and other things were taking all the power I could give them in my binoviewer.
Here is a picture of me and my setup, all of which fits in my CRV, which I took pictures to prove it (I took them b/c one of my observing buddies said he couldn't believe it would all fit AND I needed to know how to replicate it...lol)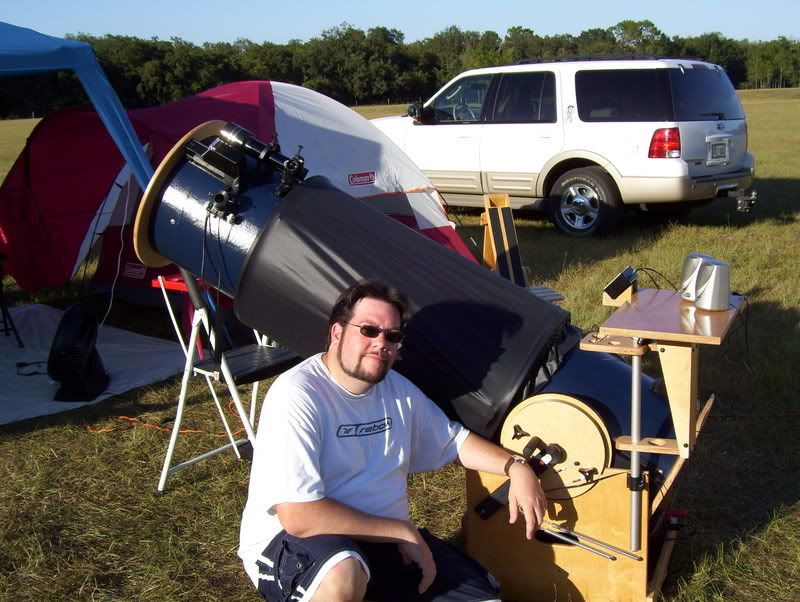 I had a blast, and it's great to be back into the hobby after a nearly two year absence.
Clear Skies,
Guy
---
16" f/4.52 ATM Truss Dob, Discovery Mirror
Denk II w/nags junkie