From the
ATWB Customer Gallery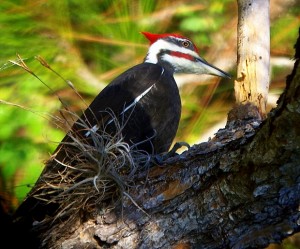 pileated woodpecker
Inge,

I don't play a musical instrument, but wish I could. I often fancy myself in front of an audience while listening to Bach or Vivaldi, for example, doesn't hurt to dream.

Not sure about astronomical, some of my favorites:
Bach's Brandenburg Concerto No.3
Beethoven's 9th symphony-Choral
Handel's Arrival of the Queen of Sheba, Water Music
Rachmaninoff's Raphsody on a Theme of Paganini
Vivaldi's Concerto Op. 8

I could go on...

Telescopes, Astronomy, Binoculars