Hi all,
here's the result of one AVI set of my mars session yesterday - two more to go

Seeing was quite variable with some nice moments. I was lucky to fill my harddisk just before the clouds rolled in.
I pushed processing quite hard compared to my usual style but the material was too tempting...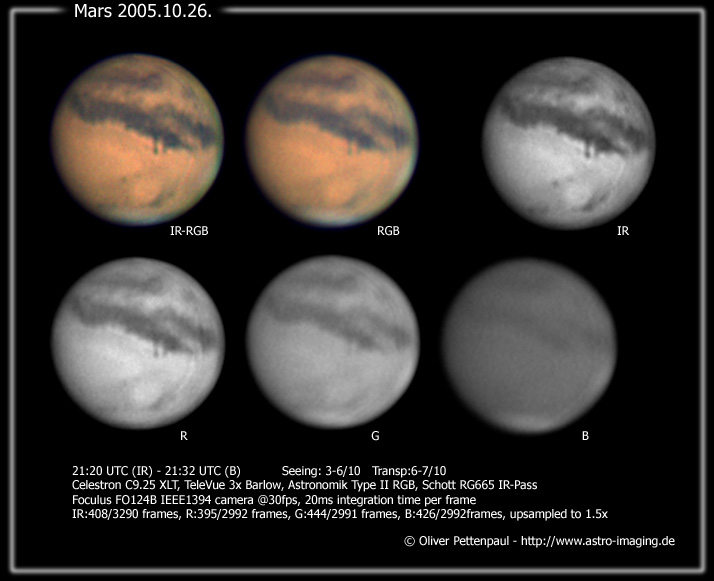 Cheers & clear skies,
Oliver