From the
ATWB Customer Gallery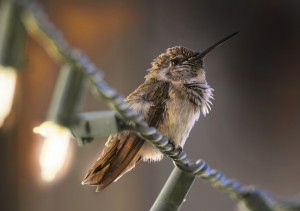 Bird on a wire
Originally Posted by Rod Kaufman

The facts:
https://www.factcheck.org/2020/04/hospital-payments-and-the-covid-19-death-count/
and:
https://www.politifact.com/factchecks/2020/apr/14/candace-owens/covid-19-skeptics-say-theres-overcount-doctors-fie/
The bogus seasonal flu comparo:
https://jamanetwork.com/journals/jamainternalmedicine/fullarticle/2766121
The bogus social media hype:
https://factcheck.thedispatch.com/p/are-we-including-all-deaths-of-coronavirus
Let me destroy your 2nd link.  
Its a cakewalk because all you ever do is post Factcheck.org. or Politifact.com
We get it that you're not capable of debating aside from LOL, but here's what your link states the Politifact check website, run by Annenberg.
The physicians we reached said it's important to track when COVID-19 triggers a pre-existing heart or lung condition. To meet the need for immediate data, New York sends the CDC summaries of COVID-19 deaths, and not the full death certificates. People familiar with the tracking system say some victims go uncounted. They told us that the limited supply of testing, the pace of work at hospitals and deaths that take place outside any medical facility point to an underreporting of COVID-19 deaths, not an overreporting.
Notice the familiar "the physicians we reached" defense.  
IOW, we contacted others but they didn't support our analysis that the counts aren't elevated.  
I guess your Politifact was incapable of finding the NY Times article that stated 3700 EXTRA counts to the death toll from people who had NOT died of Coronavirus were added to the NY Death toll overall bringing it to 10,000 at the time?
How convenient that they could find "physicians" who agreed with their assertions that the numbers were actually LOW. 
They also claim 
People familiar with the tracking system say some victims go uncounted.
So then, who are the
People familiar with the tracking system
??  
Nevermind they didn't
name
one of their physician sources, they just claimed they
"talked to them".
Boy, that's one helluva factchecking organization.  


Telescopes, Astronomy, Binoculars