From the
ATWB Customer Gallery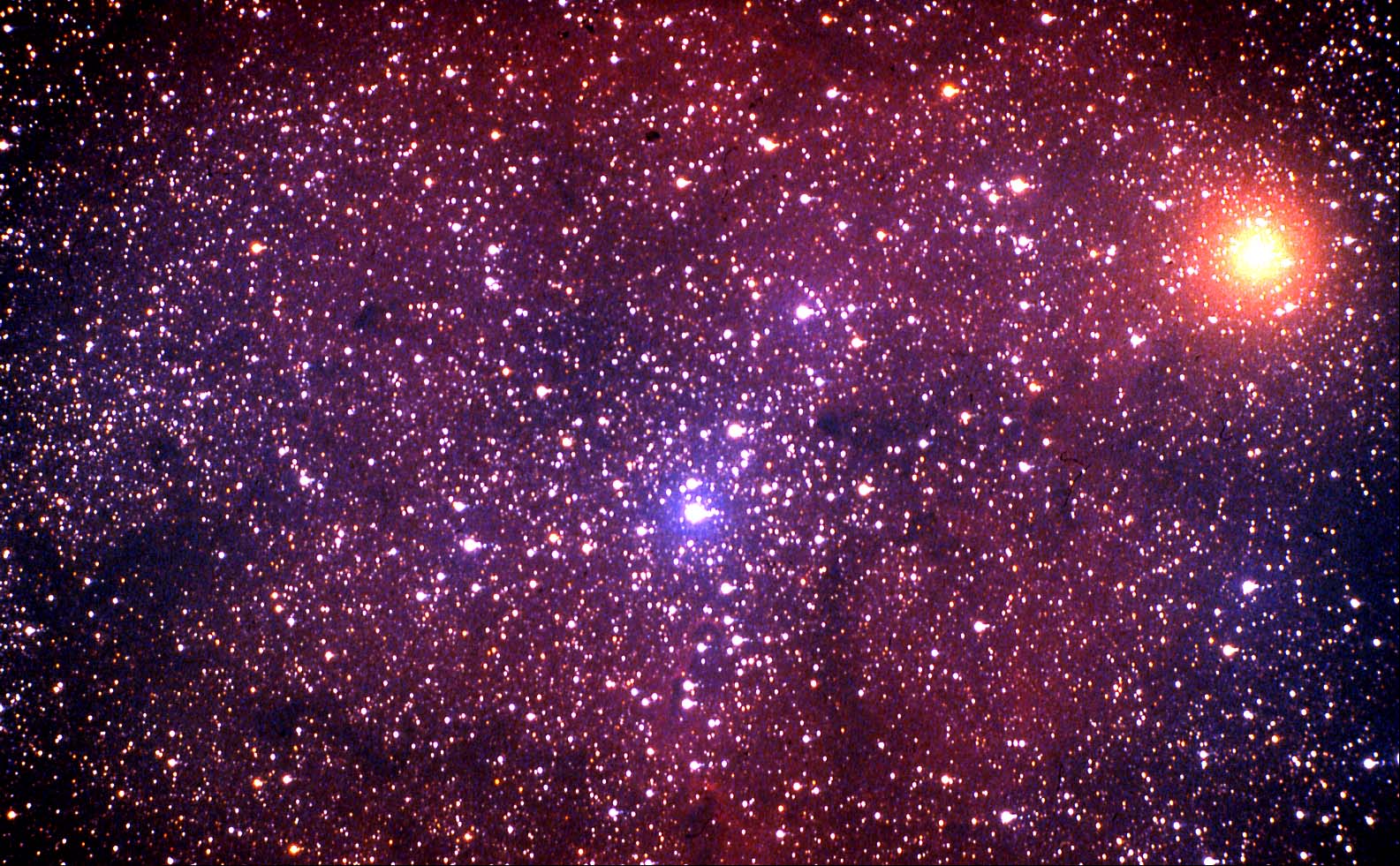 IC1396
Observing with our Hearts
The cold February night was aglow with stars as the wind gently blew its icy breath across my face. There, in a remote section of Iowa the countryside, my refractor and I cut a silent figure across the meadow; alone except for an occasional shooting star. What a time for meaningful quiet reflection on the brevity of life and the timelessness of space. Instead A myriad of "practical" thoughts stretched across my mind: "Which eyepiece should I use? Did I bring my green filter? Next time bring extra batteries, was it time to get a larger scope?" Suddenly a disturbing thought entered in: "Was I losing the romance of it all?"

I longingly recalled how, as a boy, armed only with a Unitron 2.4 refractor, I would stand in awe and reverence before the unfolding beauty of the sky above and the privilege of entering into its secrets. Now, older but possibly not wiser, loaded with enough sophisticated equipment to supply a small army, I yet yearned for those special simple moments of yesterday when the night was a call to again come out and feel the mystery and wonder of it all.

I suppose what I am driving at is the need again to look at the skies not only with our eyes - relying on our gizmos and gadgets - but with our hearts, rising above the technical details and seeing again the bigger picture of why we submit to the freezing cold and lonely nights. I believe observing the heavens is ultimately an act of gratitude and appreciation in which we recognize again our smallness and yet our greatness in the cosmic drama. How do we begin -or begin again?

(1) Share the joy with children. They will rekindle our own enthusiasm with their excitement, wonder and questions. Fill your SUV with kids instead of equipment one night and expect to see more of the sky then ever before.

(2) Do a few "simple nights". I dare you to go out with just binoculars, a blanket and thermos of hot coffee.

(3) Bring music along next time. Try observing while listening to Gustav Holst's 'the planets' for an illuminating experience.

Most of all meditate on what you see. The universe is not simply a specimen to be observed but a wonder to be considered. Spend time reading some poetry before - during - after your observing. If we are getting stale or bored with our observing lately, perhaps we don't need new equipment, but rather maybe just a new heart.


Telescopes, Astronomy, Binoculars