From the
ATWB Customer Gallery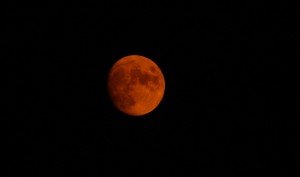 Disco Inferno
A Star Is Born - William Optics 2" Diagonal Mirror
Move over "brand name" products, a new star is born. The Williams Optics 2" star diagonal is the new standard in the business. A solid piece of aluminum complete with brass compression fitting, large thumb screws and a barlow ledge to prevent eyepieces from hitting the mirror. Other standard features include threaded 48mm filter fitting, 2"to 1.25"compression fitting adapter and reflectivity rate of 97%. It also has a neat feature should you wish to access the inside to clear or replace mirror. Both "aluminum" sides that flank the diagonal can be removed to reveal the interior.
So how does this diagonal compare to the big boys of past? Let's just say after several nights of comparing the "top three" the Williams Optics equaled or exceeded in resolve and Reflectivity. If this doesn't spin your spur, the two tone black/polished aluminum "modern" look will. With it also being the lowest cost in the high-end diagonal arena by more than half the price, the Williams Optics is clearly the winner. Sorry other "brand-names" move over, a star is born.
Click here for more on the William Optics Diagonal "New Generation" 2" 90­° Star Mirror. -Ed.


Telescopes, Astronomy, Binoculars