From the
ATWB Customer Gallery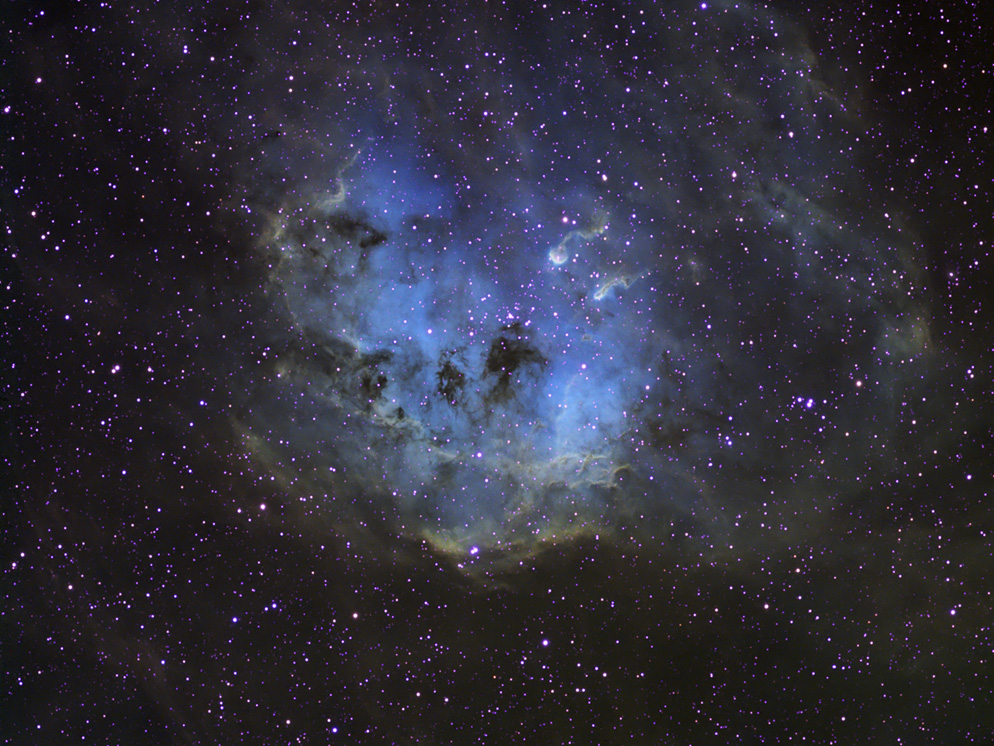 NGC 1893
Performance of the Pentax XW 10mm eyepiece
I recently purchased a new Pentax XW10 eyepiece for use with my 8" F 8 dobsonian telescope. I got tired of constantly nudging this telescope at high magnification with my ortho and plossl eyepieces. What I needed was a widefield eyepiece with sharpness and contrast equal to an ortho with excellent edge performance and improved eye relief. I've owned a Pentax XL7 eyepiece but found that the focal length was short for my needs. Since Pentax claimed to have made significant improvements to the XL series with the XW series I sold the XL7 to fund the new XW10.
I am very pleased with the performance of the XW10. Sharpness, contrast and color accuracy are excellent. Edge sharpness is superb and it will handle a fast focal ratio as well (8" F4 w/o coma corrector). Internal reflections and color accuracy are noticeably improved over the XL series. Geometric distortion at the edge of the field is greatly reduced compared to the TeleVue Panoptics and also improved over a 9mm T6 Nagler (even taking into account the 70 deg. vs. 82 deg apparent field). I can't emphasize enough how nice this eyepiece is to view through – the apparent field is very wide (70 degrees) but the combination of 20mm eye relief and a well designed eyecup make for a relaxing view. The movement of the helical adjustable eyecup is very smooth compared to the XL series. The upper section of the eyecup can also be removed to reveal a 43mm filter thread making the attachment of a digital camera easy (with the appropriate step ring). The only real complaints I have with this eyepiece are the weight (not quite 14 oz. – twice what a T6 Nagler weighs) and lateral color. The lateral color looks very similar to a 9mm T6 Nagler, less than the TeleVue Radian series.
I would definitely recommend the XW series to anyone who wears glasses or prefers more eye relief than the shorter focal length Nagler eyepieces provide. The reduced level of geometric distortion is very noticeable when sweeping across the moon and star clusters. The overall sense that I get looking through the XW10 is that the view is more accurate than what a Nagler provides.
Joplin Motisher
Click here for more about this eyepiece. -Ed.

Telescopes, Astronomy, Binoculars