From the
ATWB Customer Gallery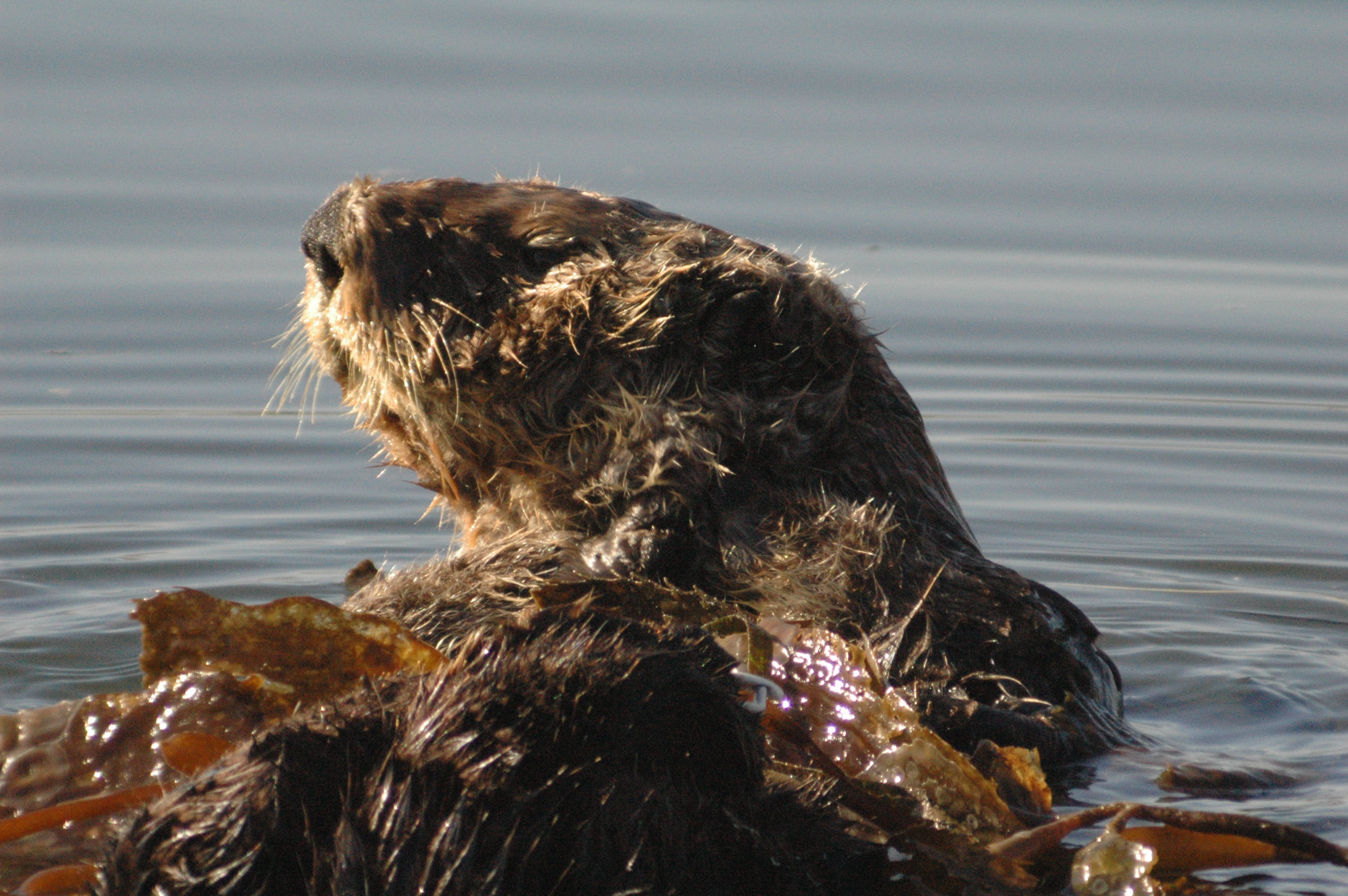 Southern Sea Otter
Celestron NexStar 4SE
Seeing that I always wanted to have a telescope since I was a child, like most folks I had to wait until I became an adult. So after 38 years on earth it was time to see what was beyond my eyesight. I looked at alot of scopes (that being brands) and narrowed my search to Celestron for a few reasons. Naturally I had to have something that would take the guess work out of finding alot of the hard to find objects since I had bout as much astronomy in me that a fish has legs.

So a entry level scope that fit the bill for ease of use through reviews and was very portable naturally came down to the 4SE. Not to mention it was easy on the finances and I knew if I liked this hobby a more powerful scope could be had later. And with a $100 manufacturer rebate it even became more apparent. So I bit the bullet and ordered my scope over the net and in less than a week I was learning so much from the dedicated web sites and on my own.

The 4SE having a great database and it's functions so simple a caveman could do it was a real plus. My first light I was slewing to Jupiter which was always over the tree line in my backyard I assumed was just a bright star. Little did I know all these years it was Jupiter much less a planet. And with the supplied 25 mm EP I could even see 4 of it's moons. I could even make out the red bands on the planet! Now I know how a fish feels once he takes the bait....Hooked!

My next test of the scopes slewing ability was Saturn! And this scope did not let me down. There it was in my sight through the scope of course and I could see the rings. To be able to see so far with something that sits on a tripod amazed me. Lunar views with this scope are great too.

The ease of navigation and the nice craftsmanship of Celestron scopes are unreal. I say to anyone thinking of purchasing a first scope to consider this line.

Now to the negatives because everything has one............

The DSO's and alot of the database objects programmed in you may never see unless you know what they look like with slight magnification. That is where my weaknesses shine. The scope aperture has it's limits and one must buy accordingly. But if you don't need exceptional professional views I highly suggest begining with this model for price and it's ability to get you beyond unaided eye objects.

On a scale of 1-10 on the following:

Ease of use: 9
Materials & craftsmanship: 10
Ability to see DSO's and other globular objects close: 3
Value: 10

If you can be happy with limitations and use this scope to get more aquainted with the sky before spending the big bucks, then try on a 4SE!

Telescopes, Astronomy, Binoculars