From the
ATWB Customer Gallery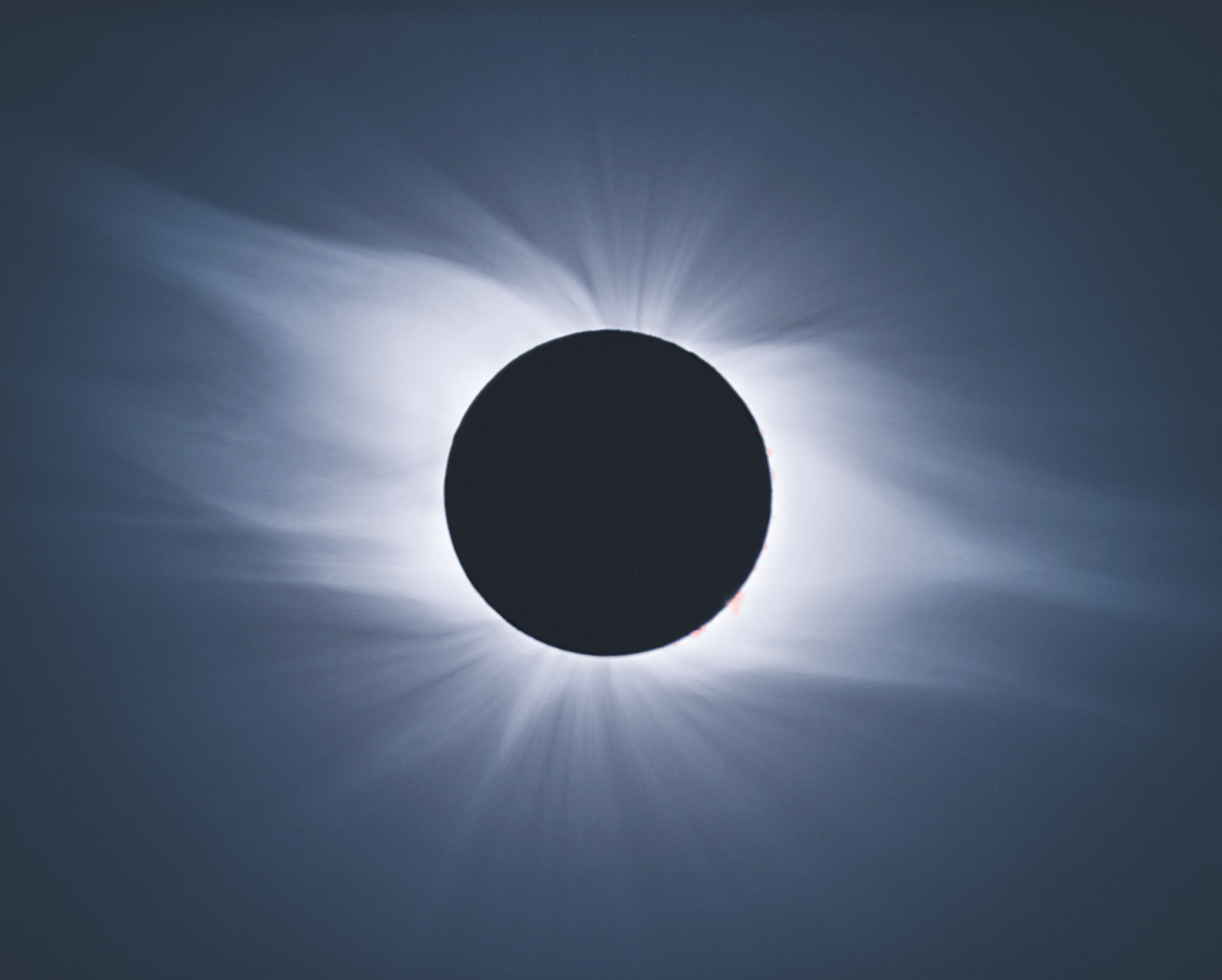 1998 Total Solar Eclipse
Mounting a 50mm Barska RDF on the ETX90
[ARTICLEIMGL="1"]Here is yet another option to the stock 8x25mm finder scope as furnished by Meade on their ETX90 model Maks.
The Barska line of RDF's (Red Dot Finders) are affordable and very well made. Being legally blind in one eye, I opted for the largest aperture model they offer, the AC10332 which is 1x50mm. When I opened the box I realized that my new finder was almost as large as my ETX90RA! I considered double-tape, modifying a Rigel plastic base and a score of other ideas. None provided the "up and away" mounting I was looking for. I desired a finder that was quickly accessible but would not interfere with changing oculars, etc.
I removed both the finder and it's smallish plastic holder. No room anywhere to put this beast of a RDF! Then I spotted a scrap piece of 1/2" PVC I had in a parts drawer. Hmmm. It appeared that a 1" PVC pipe section would fit the mount. So, off to the local Lowes store to see if I was right. With a little WD-40, a 1" diameter plastic plumbing pipe slid right into the mount. I cut it to length, (it could still use some additional shortening), drilled 2 holes for hardware and purchased a couple of nylon standoffs (spacers) 1/4" wide.
I picked up a Weaver riflescope rail that was as flat on the bottom as I could find and bolted it all up. The photos illustrate my point as well as I can explain it.
The result is an out-of-the-way but easily accessible LARGE finder for my tired old eyeball! The brightness on the 50mm Barska is excellent, with 11 step-downs to minimize glare. I will eventually get around to shortening my mounting tube and painting it a nice purple to match the main tube. For now though, I'm simply enjoying it.

Telescopes, Astronomy, Binoculars