From the
ATWB Customer Gallery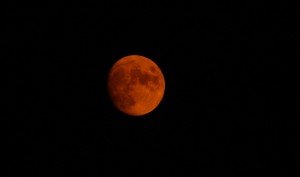 Disco Inferno
Review of Tele Vue Optics 19mm Panoptic and 10mm Radian eyepieces.
[ARTICLEIMGR="1"]I recently purchased brand new Tele Vue Optics 19mm Panoptic and 10mm Radian eyepieces. Since I usually like to review my potential optical purchases in person, I decided to make a visit to the Orion Telescope and Binoculars Retail Store in Cupertino, CA, directly west of downtown San Jose.
In the display case were several Panoptic, Radian and Nagler eyepieces, which caught my attention. Both Ken, the store manager, and his assistant, Jeff, proved quite helpful and very friendly as I tried out several Tele Vue 1.25" eyepieces on a short tube refractor set up in the showroom. One immediate observation was that the sunlight reflections off the insulator across the street from the showroom were pinpoint right to near the edge of the field of view through these eyepieces. As I remarked about these very nice eyepieces, both Ken and Jeff expressed how both the ground optical surfaces of the lenses comprising these oculars and the multi-coatings on these lenses were of top notch quality.
I decided to buy both the Tele Vue 19mm Panoptic($240) and 10mm Radian($240) 1.25" format eyepieces and try them out on my optically very excellent Celestron Starhopper 8 inch f/6 Dobsonian scope, of 1219.2 mm focal length, which was manufactured about 10 years ago. This scope has a nicely designed mirror cell, which allows it to "cool down" in only about 5 to 10 minutes as I store it in my garage and view from my front driveway. Also, the diagonal obstruction in this scope is only about 20% of the mirror diameter, making the star and planetary images reasonably nice but, of course, not as nice as with my Tele Vue 102mm/Accidental scope, which I purchased as the result of applying a portion of the insurance settlement I received from the outcome of a motor vehicle accident.
Tele Vue's website has the following detail concerning these eyepieces: The 19mm Panoptic 1.25" eyepiece has a 68 degree apparent field, an eye relief of approximately 70% of the eyepiece focal length and consists of 6 optical elements in 4 lens groups. The 10mm Radian 1.25" eyepiece has a 60 degree apparent field, an eye relief of 20mm and also consists of 6 optical elements in 4 lens groups.
I decided to try out both eyepieces in the early evening of October 13th and in the early morning of October 14th, and selected several celestial objects, which included the Double-Double Star, Epsilon Lyrae; Double Cluster in Perseus; 85% waxing Moon; planet Mars; M81/M82, Galaxies in Ursa Major; Double Star, Polaris; Great Nebula M42 with the Trapezium in Orion; and planet Saturn.
The overhead limiting magnitude on October 13th was about 4.0 and the overhead limiting magnitude on October 14th was about 4.5. Below are the details of my observations.
Telescope Used: Starhopper 8 inch, f/6, Dobsonian, with 1219.2mm focal length
Eyepieces Used: 19mm Panoptic @ 64X and Field of View of 1.06 degrees. 10mm Radian @ 122X and Field of View of 0.49 degrees
The time allowed, after moving Starhopper scope out of the garage to the driveway in front of house before observations were begun, was 5 to 10 minutes.
I strongly recommend the entire line of Tele Vue Eyepieces as I have also viewed through both Tele Vue Plossls and Tele Vue Naglers. In particular, the 19mm Tele Vue Panoptic and 10mm Tele Vue Radian eyepieces will provide the observer many hours of enjoyable viewing of many different kinds of celestial objects. The eye relief seen in the Panoptics is quite comfortable but even better with the Radians whose complete line offers 20mm of eye relief. I have tried many, many eyepieces over the past 20 years of observing, but the Tele Vues rival or exceed the performance of even the most costly eyepieces through which I have viewed.
Clearest skies to all!
Wing(1st name) Eng(last name)
San Ramon, CA
Click here for more on the 10mm Radian. -Ed.
Click here for more about the 19mm Pan. -Ed.

Telescopes, Astronomy, Binoculars