From the
ATWB Customer Gallery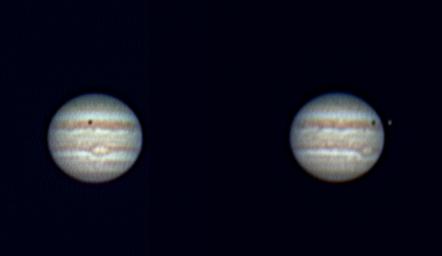 Jupiter & Io transit
FLI MicroLine 4210 Spectroscopy CCD
This is a Finger Lakes Instruments Micro-Line Back-Illuminated CCD camera specifically for spectroscopy. It has a pixel array of 2048x512 @ 13.5 micron pixels. It has only had a single exposure taken in a lab environment. The research project this was intended for was cancelled.

Technical Details:
-Enhanced Air cooled MicroLine ML4210 with grade 1 e2v CCD42-10-1-970,
-45mm shutter, SC-#8-32 dovetail, F116 window, USB2 cable, power supply,
-software, SDK
-Enhanced=copper heat sink
-F116 window (as opposed to F101 or uncoated UV fused silica):
-The Dovetail mates with a CFW3.

Telescopes, Astronomy, Binoculars